CHABAD OF MELBOURNE CBD
wish to invite you to

MINCHA IN THE CITY
AT THE CHABAD HOUSE

Level 3,
343 Little Collins Street
(cnr Elizabeth St)
Melbourne

Monday through Thursday
at 1.15pm

Recommencing on
4th April 2022

Ph: 9525 9929
www.chabad.org.au



KOSHER FOOD
For Shabbat full Shabbat package delivered to your hotel in Melbourne CBD contact chaim@chabad.org.au

Daily Shuir
@ 1.15pm
Level 3 - 343
Lt Collins St
Melbourne
Lunch Served

Advertising space available
Advertising space will be available if you are interested please contact us at chaim@chabad.org.au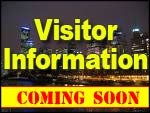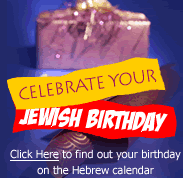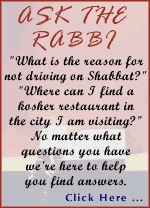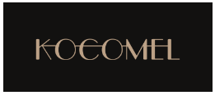 ---
Top level QC At Chabad of Melbourne CBD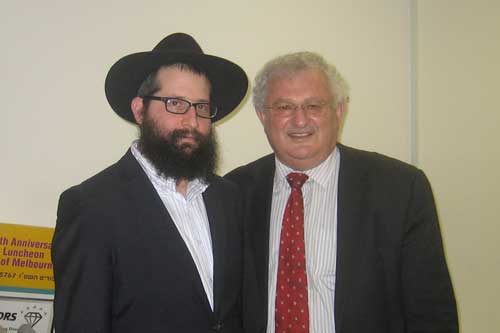 Q: What do you get, when you mix a leading Australian arbitrator, a rabbi and down-town lawyers?
A: A Torah-themed certified CPD [continued professional development] series for Australian lawyers.

Today marked the first of nine sessions towards an accredited course for Lawyers' Professional Development. Chabad of Melbourne CBD is the only Jewish provider of a certified CPD course in Australia.

The first session was delivered by George Golvan QC. Having been named in the Financial Review's 'Best Lawyer' list for the past two years running and having served as Chairperson for dispute resolution on billion dollar projects in Sydney, one of which was completed 12 months before the target date and $100 million below the target price, George Golvan's presentation was awaited by many.

George addressed the topic "Negotiating with difficult People." Peppered with humour and down to earth advice, he gave keys to identify illogically rigid people and methods to effectively negotiate with them. George quoted Talmudic edicts against deceptive business tactics and expressed amazement at how the Gemara was so far ahead of it's times. Attendees thanked the organizers for the advice gained. "This will help my family and social life, besides my business," one attendee remarked.

The series was arranged by Rabbis Chaim Herzog the Shliach and Dovid Leib Shmerling.

---
Chabad and Rav Dudi Winkler, the Rosh Kollel of the Melbourne's branch of Torah MiTziyon, Chabad of Melbourne CBD recently hosted a Luncheon for professionals and business people. Entitled, "Looking through the Cracks - Pesach, the Holiday of the Details," Rav Dudi discussed modern day twists on Bedikas Chametz and the symbolism of candlelight vs. light of a flashlight.

The audience was entranced by Rabbi Winkler's presentation and enjoyed a scrumptious catered lunch. After the lecture and a brief break for Mincha, those in attendance had a chance to ask questions. Attendees left with much food for thought.

The event was ably emceed by local Shliach, Rabbi Chaim Herzog.

Come in & have a coffee
Browse our Library
or just relax

Rabbi Shmerling is able to learn with you
one on one - any topic

We are open 11am-5pm daily
Monday to Thursday

Lighting Up Parliament





Chabad of Melbourne CBD held their annual Chanukah Lighting on the 5th night of Chanukah at Parliament House, this was their eighth event in Parliament and their 16th in the City of Melbourne.

As usual a huge crowd was in attendance to partake of the Chanukah Goodies and Cocktail Party.

This year's celebration was Chaired by Rabbi Chaim Herzog the Shliach of Chabad of Melbourne CBD, he introduced the speakers who were Mr. James Merlino, Deputy Leader of the Opposition, and Shadow Minister for Education, Mr. David Southwick - Member for Caulfield and Rabbi Shaul Engel - Shliach of Chabad of Bayside.

Rabbi Herzog said tonight we are here celebrating Chanukah, The Festival of Lights, which is all about the greater good. This holiday is all about good overcoming evil and gives us all hope and inspiration to carry with us in our own lives.

For 16 years the organisation has been going from strength to strength reaching out to Jewish business people and young professionals. This year has been a very successful one and we hope to have many more and newer activities in the coming year.

The lighting of the Menorah was done by Rabbi Herzog with the help of Mr. James Merlino.

The infamous Chazan Braun and the people accompanying him led the hymns and singing. Rabbi Herzog thanked everyone for attending and wished them all a Happy and Freilechen Chanukah.
---



Annual Sukkos in the City Square


Chabad of Melbourne CBD hosted their annual Sukkos in the City Festival in the City Square which is located on Swanston Street in the Center of the City.

In attendance to address the audience were Mr. Ted Baillieu – immediate Past Premier of Victoria, Mr. Joshua Frydenberg MP – Federal Member for Kooyong, Mr. David Southwick MP – Member for Caulfield and Mrs. Nina Bassat AM – President of the JCCV - (Jewish Community Council of Victoria). The JCCV is the peak Body of the largest Jewish Community in Australia, representing almost sixty major Jewish Organisations in Melbourne and the state of Victoria.

The dignitaries praised Rabbi Chaim Herzog for the continuous good work that he does on behalf of Chabad in Melbourne's City Center, this is his 16th year there.

The Shliach of Chabad of Melbourne CBD Rabbi Chaim Herzog who organised the extremely successful event thanked the Politicians and the President of the JCCV for coming and wished the audience a Shana Tova (A great blessed year).


---
Pre Rosh Hashana Lunch and Learn with
Rabbi James Kennard
Principal of Mount Scopus Memorial College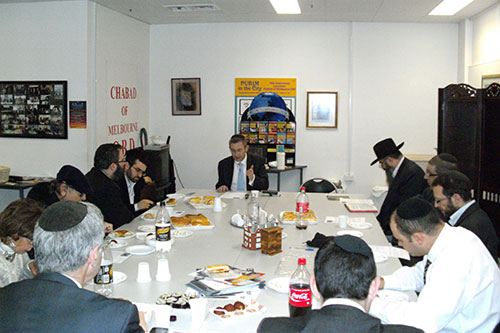 Chabad of Melbourne CBD held their Pre Rosh Hashana Lunch and Learn session on with Rabbi James Kennard, the Principal of Mount Scopus Memorial College as their Guest Lecturer.

The Topic was, ''People Hearing Without Listening' Preparing For The Shofar. He asked, Why do we blow a shofar of a ram? Rabbi Abahu, said The Holy one said; Blow before Me with a shofar of a ram, so that I should remember for you the binding of Yitzhak ben Avraham and I will consider it as if you bound yourselves before me. Take your son, the only one you love, Isaac and go away to the Moriah area. Bring him as an all-burned offering on one of the mountains that I will designate to you. On the third day , Avraham looked up, and saw the place from afar. Avraham said to his young men, 'Stay here with the Donkey. The boy and I will go to that place. We will worship and then return to you.'

He said to Yitzchak , Do you see what I see? I see a beautiful and praiseworthy mountain and a cloud attached to it. He said to his lads, 'Do you see anything? " They said we do not see anything but Deserts", He said to them, Stay here with the donkey. Since the donkey does not see anything and you do not see anything like her. The blessing (will come) if you hear the commandments of G-D your LORD, which I am prescribing to you today. The curse (will come) if you do not hear the Commandments of G-D your LORD, and you go astray from the path that I am perscribing for you today.

Rabbi Chaim Herzog, the Shliach of Chabad of Melbourne CBD thanked Rabbi Kennard for his inspiring talk and wished everyone an K'Siva Vehasima Tova and a Good GeBenched Yur.


---

Yud Alef Nissan Gathering with Dr. David Nesenoff at Chabad of Melbourne CBD


Anti-Semitism in the Teachings of the Lubavitcher Rebbe

Chabad of Melbourne CBD headed by the Shliach Rabbi Chaim Herzog, hosted a gathering today in honor of Yud Alef Nissan. The guest of honor was Dr. David Nesenoff who became world famous after calling attention to the anti-Semitic remarks of White House journalist, Helen Thomas.

He started off by telling his life story. He had been serving as a Rabbi in a Conservative synagogue for twenty years when he made up his mind that Conservative Judaism was not what he was looking for. During his soul searching his lifetime passion for Israel was reawakened, and he wanted to do something special for it. Originally he had an idea to make a video documentary of points of interest in Israel, including the Kotel and selected archeological findings. However his wife was not so enthralled by the idea, and in he ended up remaining in the United States.

A short while later his son took the initiative and called up the White House requesting to be present at a Chanukah lighting ceremony in order to be able to film the event for a documentary. The White House official explained that the Chanukah lighting ceremony had already taken place, however the following week the White House would be hosting an event celebrating Jewish Heritage. He received a confirmation that both he and his son would be able to attend and film the event.

On the day of the event, both Dr. Nesenoff and his son arrived early and while they were waiting around a press conference was taking place. He noticed Helen Thomas, a noted White House journalist from the times of President Eisenhower, sitting in the front row and decided to approach her about her views on the Israeli-Palestinian conflict. Helen Thomas replied, "They should go back to where they came from". Not quite understanding, Dr. Nesenoff asked her who she was referring to. She replied, "The Jews should leave Israel and go to where they came from". Again Dr. Nesenoff didn't understand what she meant and asked her to clarify. "They should go back to where they belong, to Poland and to Germany", she reiterated.

The entire conversation had been filmed on his camera, but he wasn't exactly sure what to do with it. Shortly afterwards the story about the Israeli Army boarding a Turkish flotilla on its way to Gaza, killing a few of those on board, was being reported in the world news. Helen Thomas was very outspoken of her personal view that the Israeli's were guilty of killing people who their only interest was peace. She went so far as requesting President Obama to take action against the way Israel dealt with the situation.

This was just a little too much for Dr. Nesenoff. He went straight to work uploading the video he had taken of Helen Thomas on YouTube. Over the weekend alone the video received 700,000 hits. Overnight he began to receive both threats from many angry people, and also request from countless TV stations to get a firsthand account of his story.

Ari Fleisher, Spokesman for the White House, got in contact with Dr. Nesenoff and explained to him that he should prepare a message to give over to journalists because if he didn't then the journalists themselves will make up things in his name. He decided to contact Elie Wiesel, a noted Holocaust survivor and activist, for his advice. Elie Wiesel told Dr. Nesenoff that he had read of him in the news that he attends a Chabad House, and it would therefore be appropriate for him to ask a Chabad Shliach what the Lubavitcher Rebbe would have advised in such a scenario. The Shliach directed him to Rabbi Avrohom Shemtov who willingly supplied him with a message. Rabbi Shemtov explained that the connection of the Jewish people to Israel is not just because Jews live there and were born there. Our connection to Israel is because G-d granted the Land to the Jewish people. This is akin to the intrinsic connection between a father and son. Even if the son doesn't see his father for many years, the bond between them doesn't become weaker in the slightest. This is in contrast to the relationship of friends, which becomes weaker through the fact that the friends don't see each other.

Dr. Nesenoff concluded his speech by emphasizing that the only way to combat anti-Semitism is by committing one's self to a life of Torah and Mitzvot. He spoke at great length of the Rebbe's talks which address this topic.

---
Dame Elizabeth Murdoch - A Global Philanthro​pist Passes Away at 103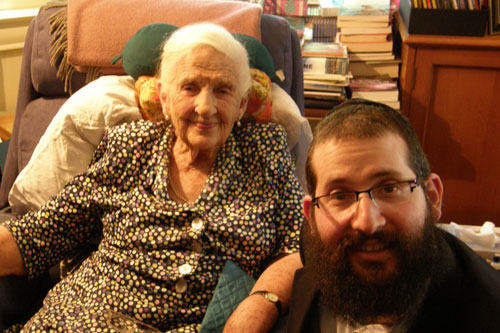 A global Philanthropist passed away at her home at Cruden Farm set on 54 hectares in Langwarrin at the age of 103.
Dame Elizabeth Murdoch was a supporter of the Royal Women's Hospital of Victoria, The Epilepsy Foundation of
Victoria, The National Gallery of Victoria and Chabad of Melbourne CBD.
Rabbi Chaim Herzog, Shliach of Chabad of Melbourne CBD had a close relationship with Dame Elizabeth Murdoch and was a guest at her 101st birthday party. Her energy and commitment to her charities made our country a more hopeful place to live in and she will be missed by many.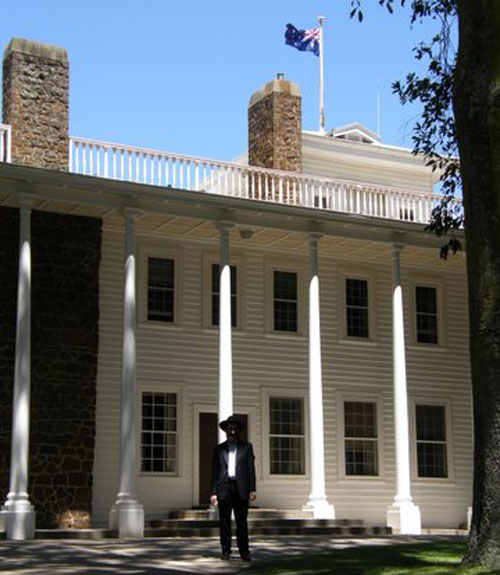 Click here to view more




Kinus 5773

Rabbi Chaim Herzog at Kinus Hashluchim in New York with Lenny a guest from Melbourne, Australia.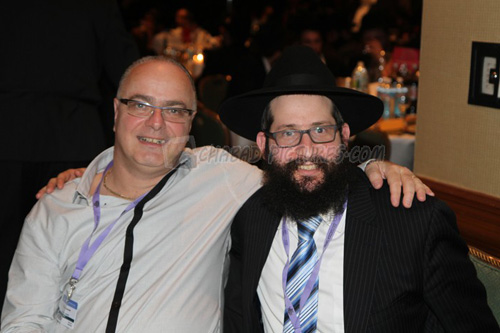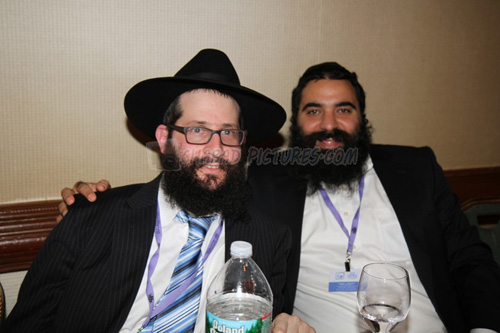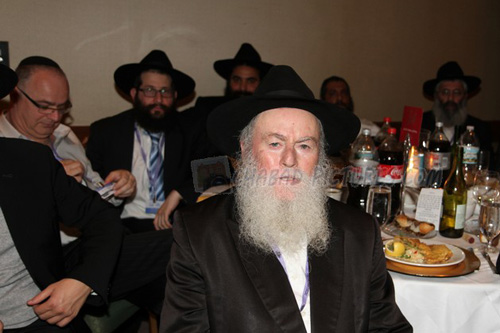 The 14th Sukkat Luncheon in Melbourne's City Square was hosted by Chabad of Melbourne CBD and their Shliach Rabbi Chaim Herzog.

In attendance as guest speakers were Rabbi Ralph Gennende – Minister of Caulfield Hebrew Congregation, the largest Synagogue in Melbourne.

Melbourne Political dignitaries in attendance were Daniel Andrews – Leader of the Opposition, David Southwick MLA Member for Caulfield and Kelly O'Dywer –MP Federal Member for Higgens.


At the Chabad of Melbourne CBD, Dan Alon spoke about his story of how he survived the Munich massacre during the Olympic games of 1972. Alons father had been a fencer back in Europe before the Second World War, but then the family left for Israel in 1938 to escape Nazi Germany. Alon was trained by his father from the age of twelve. Finally a dream come true, Alon was part of the Israeli Fencing team which were to compete at the Olympic Games.

Alon's world was shattered on September the 5th of that year. A group of terrorists called Black September invaded the building in the Olympic Villiage in which he, and his 15 fellow athletes were staying. Eleven were murdered in cold blood; he and 4 others managed to escape. Alon's story is a detailed account of this tragic and heart wrenching event. It reminds us of the bitter exile in which we find ourselves. May we all merit a Shana Tova- a sweet new year, with the coming of Moshiach now




Rabbi Yakov Glasman spoke at the Chabad of Melbourne CBD. The topic was "Orthodox, Reform and Conservative: Why Can't They All Just Get Along?" The main point of his talk underlined that Judaism is not open to interpretation to everyone and anyone, rather the Torah was given to us by G-d. Whilst Moses was on Mount Sinia he received the five books of Moses, together with the entire oral tradition. Halacha -Jewish law in Hebrew- means, to go (halicha) because Jewish law does progress but only with accordance to the guidelines and principles given at Sinia. Every law which was to be taught by a diligent Torah Scholar in future generations was already given to Moses at Sinia.

The difference between Orthodox and Reform can be summarized as follows; Orthodox looks within whilst reform looks without. In other words every law instituted by the Rabbis of old was based on the Torah and the Oral tradition as it's guide. Any Rabbinical decree which was made was looking at the needs of the Jewish people at that specific time to strengthen their connection to the Torah. Reform however from it's inception has always looked outside to the gentile world as it's role model, and tried to find ways to adapt the Jewish people to the whims of the time, their motives being to fit in more with the modern world and not to look so archaic and back words to the outsider. No legitimate basis in the Torah and it's oral law was necessary for them to make radical changes to Jewish law. This view goes contrary to our belief that the Torah is from Sinai. That is why an Orthodox Rabbi cannot agree to disagree with a Reform Rabbi. The lecture proved to be of great interest drawing in a large crowd.


Rabbi daniel Rabin Rabbi of the North Eastern Jewish Centre Doncaster spoke today at the Chabad of Melbourne CBD about the Four Vital Questions one is asked when the soul comes before the Supreme Court in Heaven. Theses questions actually reflect what one should be asking himself in this world. The first question is, were you honest in business? A deeper dimension to this is, were you honest about what your life's mission in this world is? The second question is, Did you have children or alternatively did you ensure that the next generation receive their proper Jewish Education. The third question is, did you set fixed times to learn Torah? Even if your busy and don't have much time have those two minutes a day or half hour a week which you set aside for Torah Study come what may. And finally the fourth question, did you anticipate the redemption? Moshiach will bring peace into the world. On a personal and more practical level, are you trying to live a Moshiach life style and solve any fights or arguments that you may have? As a result of this we will merit the final global redemption with the coming of Moshiach now!




The Secret to Jewish Unity
with Rabbi Z Gutnick

Rabbi Gutnick lunch and learn at Chabad of Melbourne CBD Rabbi Zalman Gutnick spoke today at the Chabad of Melbourne CBD about "The Secret to Jewish Unity". He began with the famous teaching on the pasuk "Vayichan shom yisroel neged hohor", loosely translated as "The Jewish people camped opposite the mountain". However the word "vayichan" literally translates as "and he camped" in the singular tense. Rashi the most famous commentary explains that the Jewish people were like one man with one heart, now this took place when the Jewish people arrived at Mount Sinai on Rosh Chodesh Sivan.

This was and is the preparation to receive the Torah- Jewish unity. How do Jewish people unite- through the Mitzvah of Ahavas Yisroel, to love your fellow Jew as your-self, which is in-fact the main principle of the entire Torah. The Gemmora tells us the story of the convert who came to Shamai and asked him to teach him the entire Torah on one foot and he pushed him away, then he went to Hillel who told him "what you do not like done to yourself do not do to others, the rest of the Torah is an explanation". Based on the Mishna in Pirkei Avos "Any Torah which does not have work together with it, will eventually become nulled" he explained that "work" is referring to Ahavas Yisroel. One has to "work" on himself to love a fellow Jew. It's not enough to help another Jew only when he comes to you for help, rather a Jew has to be G-Dly, which means to emulate the ways of Hashem by initiating favours and looking out for other people who are in need of help. The entire Torah was given to make peace in the world and the Mishna says one has "love peace and chase after peace"

A Jew has the capacity to do this because he has a G-Dly soul which is a part of G-d, even if he doesn't feel it it's there, it just has to be revealed. Reb Elimelech of Lizensk once said "hear what is being said in the heavenly Yeshivah, one has to love a complete rasha as much as a complete Tzadik", because even a rasha has a G-dly soul- it just has to be revealed. He concluded with an interesting point. The first Beis Hamikdosh was destroyed because of the three cardinal sins- forbidden relationships, bloud-shed and idolatry. The second Beis Hamikdosh was destroyed because of baseless hatred. The first exile lasted only seventy years whilst this exile has lasted almost two thousand years! The way to end this exile is through increasing in Ahavas Yisroel for no reason and then we will merit the coming of Moshiach right now!





The Shliach of Chabad of Melbourne CBD was ecstatic to see another huge crowd at his 14th Purim in the City which took place in downtown Melbourne at the main town hall of the City.

In attendance on the Dais as speakers for the event were Mr. Jon Faine from ABC Radio who acted as Master of Ceremonies. Mr. Kevin Andrews MP - Federal Member for Menzies and Shadow Minister for Families, Housing & Human Services, Mr. David Southwick MLA - Member for Caulfield and Cr. Kevin Louey for the City of Melbourne. They all had something good to say about the work that is being done in the City by the Shliach of Melbourne's City Centre and wished him continuing success.

The Megillah was read and followed a Seudos Purim catered lunch and live music and dancing.





Lecture with one of the top 10 keynote speakers in the world today

Chabad of Melbourne CBD was priveledged to have Kivi Bernhard one of the worlds 10 top Platform Speakers in the world today as it's Guest Lecturer. His topic was, "The Jew - The journeys of an orthodox Jew keynoting to fortune 500 corporations across the globe amongst them Micro Soft - Mitsubishi - and ING the 2nd largest insurance company in the world.

He has appeared on national media including CBS NBC FOX and PBS.

His busines book, "Leopardology" - The Hunt for Profit in a Tough Global Economy, (Morgan James 2009) Kivi Bernhard has received accolades from the top CEO'S and best selling authors. In fact Leopardology was incorporated into the MBA program of Kennesaw State University, Coles School of Business for 2007, and has received accolades from several Ivy League business schools in America.

One of the stories he told at the Chabad of Melbourne CBD today was about being rung up the assistant of Bill Gates of Micro Soft and being asked to be their Platform Speaker on February 11th which happened to be a Shabbos. He answered, sorry, I can do it on the 10th or the 12th of Feb. but not the 11th.

Two days later they rang back and offered him more money and stated this is Micro Soft we are talking about and their main convention of the year. He gave them the same answer either the 10th or the 12th but not the 11th.

Two weeks later her received a call from Bill Gates himself, "I will pay you double your rate and again he was told not the 11th, why Mr. Gates asked and Kivi answered because its my Sabbath and I don't work on my Sabbath.

Mr. Gates told his assistant I never met anyone that can't be bought one way or another but Kivi Bernhard can't be bought. Reorganize the the convention so that he can speak on Sunday the 12th of February. One thing that we cannot buy is the Jewish Sabbath.

Beyond his speaking ability, it is the unique synthesis of his background as a Rabbinic Student and Yeshiva Graduate, international business student, judo medalist, trauma life support paramedic, advanced twacher of Chassidic thought and philosophy, passionate wild life enthusasist that make Kivi Bernhard such an experience to listen to. It is this unique merger of Jew and Human being that has allowed Kivi to explore the ultimate "inside" story this thing the secular world call, "The Jew".

Rabbi Chaim Herzog the Shliach of Chabad of Melbourne CBD in thanking Mr. Kivi Bernhard said that todays lecture was one of the the highest, if not the highest calibre that we have ever had.

Click Here to view lecture.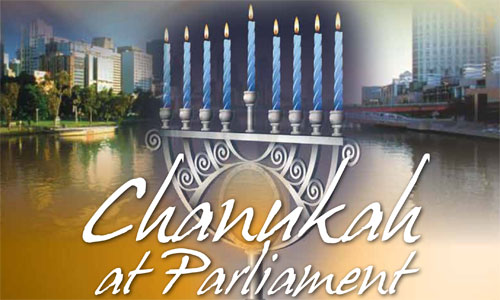 The Rabbi's and the Politicians once again came together for Chabad of Melbourne CBD's yearly Chanukah Cocktail Party in Parliament.

This year Chabad of Melbourne CBD co hosted together with Chabad of Carlisle Jewish Russian Centre. The following is a synopsis of what this years speakers had to say to an audience of 500 people who came together to light the first candle of Chanukah at Parliament House in Melbourne. Rabbi Dr. Shimon Cowen representing the Shliach of Chabad of Melbourne CBD's Rabbi Chaim Herzog who is currently overseas, chaired the evening called it the "Festival Of Light" it makes us reflect - metaphor for truthfulness and righteousness. Maintains it's purity and its strength. Wisdom of mind and spirit.

Rabbi Yisroel Sufrin - celebrating the spirit of our religion freely in a country like Australia, we are most fortunate. Chanukah Message - the Menorah has 8 branches every human being has a light and a message. Australian Jewry can give back to the Australian people with the warmth of brightness for their light.

Premier Ted Baillieu - House of Democracy is also a House of Miracles - Bi partisan in our support of Jewish people. Chanukah is a Festival of reflection, a festival of families. He stated that he had been given a driedel and described each of the letters on it and that he keeps it on his desk. The Premier said that the Jewish community has made a wonderful contribution to Australian life. This is a moment in history a moment of miracles.

Mr. Daniel Andrews - Leader of the Opposition - Multiculturism is making us a better fairer community. The celebration of religious tradition. To celebrate the triumph of hope and faith is a time to reflect on the contribution of Judaism's cultural and religious traditions a great contribution to Australian life.

David Southwick MLA Member for Caulfield - Victoria celebrates the fabric of Multiculturalism, for example the Chabad Movement - Chabad of Melbourne in the City has made people more aware of each other from within and without. However there is still work to be done on Antisemitism. Chanukah is a time of celebration and reflection hopefully because the holiday seasons are at the same time this year this will lead to peaceful coexistance with one another. The Menorah Lighting was done with Rabbi Yisroel Sufrin lighting the candle and making the bracha and Premier Baillieu assisting him.

Rabbi and Cantor Phillip Heilbrunn gave the audience his powerful and beautiful rendition of Chanukah Songs.

All agreed it had been a beautiful evening and even the ponchkas were fresh and the latkes were fresh and hot.


Kinus Hasluchim Photo New York 2011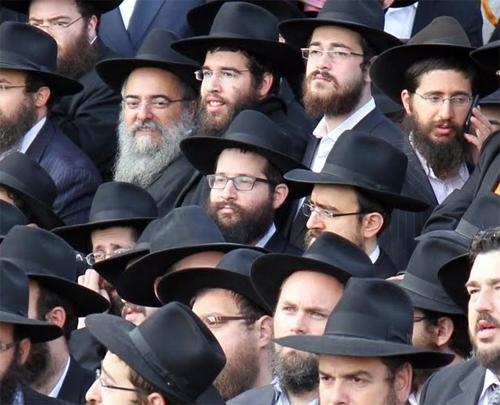 ANNUAL SUKKAH LUNCHEON
Melbourne, Australia

Chabad of Melbourne CBD a Chabad House that operates in the Center of the City of Melbourne, Australia had their yearly major Succos Luncheon in the presence of an unusually large audience, its true the weather was beautiful for a change and the program was one composed of Politicians who love the idea of being involved with Multiculturism. Present at the head table were David Southwick - Member for Caulfield - Shadow Minister for Finance Robin Scott - The Honourable Justice Michael Sifris and Rabbi Sholem Strajcher - Principal of Yesodei Ha Torah College Each one of them praised the efforts and work of Rabbi Chaim Herzog who is the Chabad of CBD's Shliach. Amongst the audience composed mainly of business and young professionals who work in the CBD area was Mr. Phillip Chester of the Zionist Federation of Australia.




Federal Justice comes to
Chabad of Melbourne CBD

" A Modern Day Crisis for Superior Courts" (Litigants in Person and Vexatious Litigants) was the topic chosen by Federal Justice Mordy Bromberg when he came to speak to the audience composed mainly of Lawyers at Chabad of Melbourne CBD. He was introduced by Chabad CBD's Shliach Rabbi Chaim Herzog who gave a short biography of Justice Brombergs legal career. Justice Bromberg after working as a commercial litigator in Melbourne, Sydney, Hong Kong and London joined the Victorian Bar in 1988. In 2003 he was appointed a Senior Counsel. At the Bar he practiced mainly in the fields of industrial and employment law and also appeared in constitutional, trade practices, administrative and discrimination law cases. He was appointed as a judge of the Federal Court in Dec. 2009.

Justice Bromberg spoke about a "Pilot Program" that he started 6 months ago, which provides Voluntary Lawyers who give of their services pro-bono for an hour or two a week to help the self help litigants shape their case and than assist them in how to proceed in court. A litigant in person is a claimant that does not have their own personal Lawyer nor do they have Legal Aid. A vexatious litigant is one that is usually bankrupt or on the verge of bankruptcy and are usually quarrelant litigants.

Rabbi Herzog thanked Justice Mordechai Bromberg for taking time from his busy schedule and coming to speak to the Chabad House.

An especially tasty lunch composed of new recipes followed, and than the participants including the Judge davened Mincha.






Well known Business Identity and Philanthropist speaks at Chabad of Melbourne CBD

The well known Business Identity and Philanthropist David Smorgon LLB. B. Juris. OAM came to speak today at Chabad of Melbourne CBD's Guest Speakers Lunch and Learn Session, David Smorgon rushed away from his Emergency meeting with the Western Bulldogs team of which he is President. At this meeting it was decided to fire the Coach of the team Rodney Eade, before the finals take place in 3 weeks time.

Mr. Smorgon spent 3 hours at the Chabad House because he had a large and very enthusiasistic crowd and his subject of "My Five Rules of Success" had the crowd entralled and they just couldn't stop asking questions. Some members of the young audience had fathers and grandfathers who had worked for the Smorgon Industries when they first arrived in Australia as immigrants, this fact made his talk a very personal one for them and for him. David spent 25 years as a senior executive and Director of Smorgon Consolidated Industries which was one of Australia's largest family companies. In 1995 the company announced a staged divestment of all it's business interest and David then established his own investment company, Generation Investments Pty. Ltd. The insights and experiences David gained through working in the Smorgon family business led to his becoming the Inaugural Chairman in 1997 of Family Business Australia, a position held for five years.

David Smorgon's Five Rules of Success are the following:
1) If you aim for the moon you might make the sky, keep trying.
2) Write things down in Black and White ( The Dream) Business Plan
3) Get the right people into the Organisation, the backbone people not the high flyers.
4) Hard work - No substitute for hard work and persistance, never give up.
5) Always back your own judgement

David was asked by someone in the audience what he thought about Jewish Education and he answered that everyone should have some Jewish Education in order to guarantee continuity of the Jewish way of life, he said that Jewish Education should start in the home and that he was a Traditional Jew who always kept the three main days in the Hebrew calendar, " I know that I am a Jew and proud of it and never tried to hide it even in Football I never experienced any Anti-Semitism."

Mincha followed David's talk and he davened Mincha with the rest of the crowd, he also fulfilled some other Mitzvos which aren't a part of his daily agenda, he put on Teffilin and said the Brachot and said Shema.

All in attendance today were left with a feeling of lightness and hope for the future in more ways than one.





World Renown Posek
Rabbi Gavriel Zinner
Visits Chabad of Melbourne CBD


Rabbi Gavriel Zinner who is in Melbourne to test this years newly graduated Rabbis at The Machon Chaim dropped in for an inpromptu visit at the Chabad of Melbourne CBD totally surprising its shliach Rabbi Chaim Herzog. Rabbi Zinner is the Director of the "The Univeral Directory of Torah and Hesed Institutions". This Institute runs a data base of 2000 Reliable Torah Institutions all over the world. Rabbi Zinner has written over 40 Seforim and had them all published many times, amongst them the acclaimed work Notei Gavriel which consists of 30 volumes. Rabbi Gavriel Zinners ranks among the most sough after halacha experts in today's time. Naturally the group at Chabad of Melbourne CBD were very honoured to be able to hear the great Posek Rabbi Zinner.

Lunch was followed by Mincha at 1:15pm.





The Good, The Bad and The Ugly

Rabbi Yitzchok Schochet helped celebrate Chabad of Melbourne CBD 13th Anniversary in the City of Melbourne on Wednesday by speaking at their Lecture - Luncheon.

Rabbi Schochet was brought to Australia by Chabad of Melbourne CBD on a very successful Lecture Tour which included Sydney, Queensland and Melbourne Rabbi Schochet is the Minister of the Mill Hill Synagogue in London, UK since 1993. He serves on the Chief Rabbi's Cabinet as Chairman of the Rabbinical Council of the United Synagogue. He also authors mumerous articles for newspapers, magazines and journals.. The Jewish Chronicle names him as one of the possible candidates for Chief Rabbi when Lord Sacks retires in 2013.

Schochet's topic was World Jewry: The Good, The Bad and the Ugly He congradulated Chabad of Melbourne CBD for reaching the age of Bar-Mitzvah and stated that from all he has been told and seen for himself that it had been a very active 13 years for the Shliach Rabbi Chaim Herzog. Rabbi Schochet stated that you were not allowed to judge a man until he reached the age of Bar-Mitzvah. By example of showing the good, the bad and the ugly he told some stories and gave the audience food for thought and something to laugh about. He is an extremely entertaining speaker who relays a message and never bores you. A good person always smiles and performs acts of goodness. The bad people show irriational hatred. The Ugly - Israel is considered the ugly step-sister of the world.

A catered lunch was followed by Mincha.





SHAVOUT THE TIME WE DON'T CLIMB THE MOUNTAIN

The Shliach of Melbourne CBD Rabbi Chaim Herzog introduced Rabbi James Kennard the Principal of Mount Scopus Jewish Day School, Mt. Scopus happens to be the largest Jewish Day School in the Southern Hemisphere they have 1800 students. Wednesday's Pre - Shavous talk was titled , "Shavout The Time We Don't Climb The Mountain".

Rabbi Kennard said that often when we think of Spirituality you think of climbing up, but Shavous we don't climb. Hashem said make a boundary around the Mountain and none should cross this boundary.

The people can come down but no one must go up. There is the physical part of life and the spiritual side of life that doesn't mean that one should cut themselves off from the physical side but what it does mean is to create kadusha in all that we do, be it physical or of course in spiritual there is nothing to create it's already there. For instance the basic physical act of using the conveniences becomes a holy act because of the bracha we say afterwards.

The large mid-week crowd was entralled by the session, which was followed by lunch and Mincha





Head Shliach of South Africa speaks at Chabad of Melbourne CBD

Rabbi Mendel Lipskar, the Head Shliach of South Africa was the guest lecturer Monday at Chabad of Melbourne CBD.

Rabbi Mendel Lipskar, the Head Shliach of South Africa spoke Monday at Chabad of Melbourne CBD as guest lecturer for the month of Iyar.

Rabbi Lipskar was introduced by Rabbi Chaim Herzog, and he spoke on the topic of "From Sinai to Cyberspace."

Rabbi Lipskar explained that the Torah never changes, no matter how much the world and its progression does, and our commitment to Torah values remains the same.

The crowd enjoyed a scrumptious lunch which was followed by Mincha.





COLONEL RABBI JACOB GOLDSTEIN
RECALLS HIS CAREER

After spending Pesach in Melbourne, Chaplain Colonel Jacob Goldstein spoke at a Chabad House about his life in the U.S. Military.
By COLlive reporter

Chaplain Colonel Jacob Goldstein visited Wednesday Chabad of Melbourne CBD where he spoke about his long career as the most senior Jewish Chaplain in the United States Military Corps.

Goldstein and his wife Sima Goldstein, residents of Brooklyn's Crown Heights, spent Pesach in Australia by their daughter.

They were invited to Melbourne's Central Business District by the Chabad Shliach Rabbi Chaim Herzog.

Goldstein told the lunch-time audience he was convinced to join the reserves thanks to a duel effort by the Lubavitcher Rebbe and, lehavdil, a Roman Catholic Priest.

During his service, he said he has encountered special moments. One of them was when he was deployed to Croatia and saw an elder man crying from the sight of him carrying a Lulav and Esrog on Sukkos.

"I was escorted by a team of 6 Army Police," he recalled. "Two were walking with me and four were driving behind me. The old man ran over saying he hadn't seen a Lulav in 60 years and I invited him to join us in Shul."

He has served in the reserves as Chaplain in South Korea, Afghanistan and Guantanamo Bay and Cuba. He even spent Pesach once in the Palace of Saddam Hussein in Iraq.

After the September 11 terror attack on the World Trade Center in New York City, Goldstein served for 5 months as the Senior Chaplain for all military branches at Ground Zero.






Consumer watchdog and federal court of Australia Judge join
Chabad of Melbourne CBD


A Business Law Forum took place today at Chabad of Melbourne CBD an overwhelming crowd was in attendance, Rabbi Chaim Herzog the Shliach of the Chabad of Melbourne CBD said.

Justice Finkelstein of the Federal Court of Australia and President of the Australian Competetion Tribunal and Mr. Graeme Samuel the Second Speaker who is the Chairman of the Australian Competition and Comsumer Commission, Spoke on the topic of "Ethical, Moral Issues and the Law-A Judges Perspective. Justice Finkelstein compared the European Court against the Adverserial System He said that Judges play a much stronger role in the European Court System than they do in our own, the Judges in our court system don't play such a strong role.

The Lawyers are sometimes accused of bending the truth. "Don't lie - just don't emphasize it - perfectly legal. Lawyers taking advantage of each other as to who obtained relevant information.

Now Judges have preliminary hearings to hear cases and see and hear information, so the system has become fairer. Justice Finkelstein said that reform will come but it will be from the government not Judiciary.

Graeme Samuel - Australian Competition and Consumer Commission "I don't like Judges" - I have rarely appeared in court. Court is a Threatre - I don't like them Few cases that I have been involved with have said that they had a bad Judge.

Judges have to understand the economic info which is nay impossible. His view is to litigate the matters that are not enforcing the law without litigating in Courts.

Business should meet the regulations rather than end up at government. A breach of the Law will land you in Jail and there you will need a Judge so beware.

An enormous lunch was served and the room and hallway were packed.






Due to Purim falling on a Sunday and the City's Offices and Businesses being closed, Chabad of Melbourne CBD switched their annual Purim function to their subsidary Shabbos location in North Caulfield at The Shul Chabad Centre at 1 Wilks St. Caulfield No. where they daven on Shabbos and Yom Tovem..

The room was set up in a real party atmosphere with ballons on the tables and the ladies wrists, the stage in the centre featured a microphone from where the comedian/magician was able to do his shtick. This was followed by a Shliach from Yeshivah Gedollah speed reading the Megillah together with some of the other Shluchim. When everyone thought everything was at an end in walked Mendy Mochkin and his Mesivta Class it's a wonder the floor didn't cave in from the music which was played by another youth from Yeshivah College and the lebidike dancing from the Mesivta boys.

A beautiful and bountiful catered luncheon was eaten by the good size crowd that attended.





Behind the Headlines


Rabbi Yoni Reyder introduced Mr. Zeddy Lawrence today Thursday at Chabad of Melbourne CBD.

Mr. Lawrence is the Editor of The Australian Jewish News, the Melbourne & Sydney Community Newspaper.

Rabbi Reyder gave a short devar Torah before introducing Mr. Lawrence. The Topic was Behind the Headlines, The Role of the Community Newspaper, Zeddy's talk was both informative and extremely witty and he had the audience in "stitches" laughing at what could and couldn't be said especially when serving a Jewish Community Newspaper made up of such different groups of people with so many likes and dislikes and what he had to do not to step on anyone's toes.

A scrumptious lunch followed, These daily sessions at the Chabad CBD House bring a bright spot into everyone's day whether it's a Shiur or a Talk about a revelant present day subject or a Debate showing two sides of a topic. they add a little something extra to the normal work day and are appreciated by all who attend.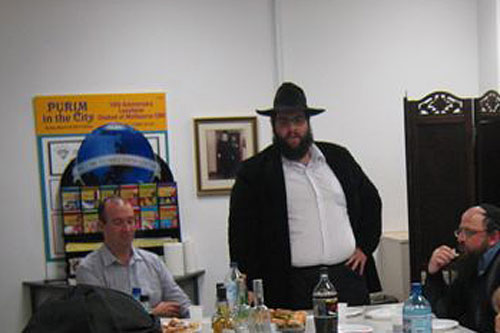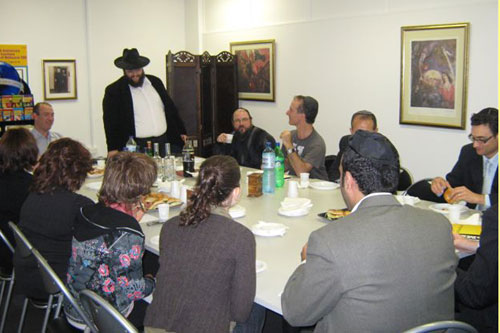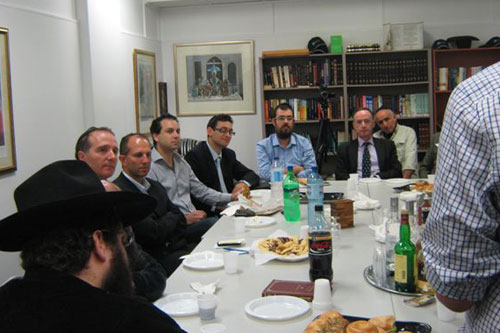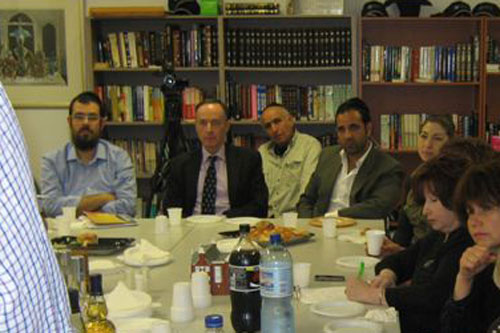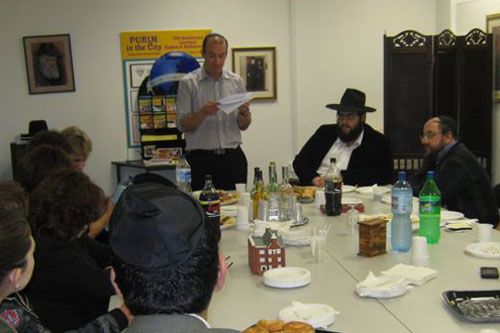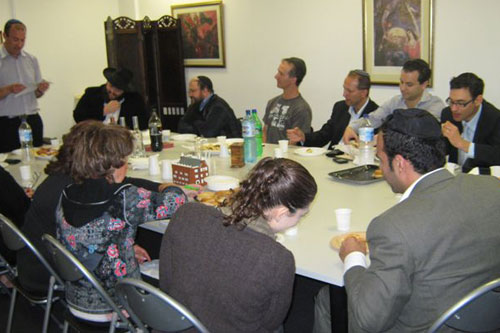 Halacha vs. Kabbalah
Rabbi Telsner Lectures


The Chabad House of Melbourne Central Business District (CBD), headed by Shliach Rabbi Chaim Herzog, hosted a unique Lunch and Learn Session for businessmen and professional who work in the area.

Themed Halacha vs. Kabbalah, Rabbi Zvi Telsner was the guest speaker.

Rabbi Telsner delved into the issue, beginning from the core of the issue. He explained in depth the chronology of Torah, and what generally gives precedence to what.

He concluded that according to the Radbaz we follow strictly Halachic sources. However, he qualified that ruling, saying that when the Kabbalah doesn't contradict any Halachic authorities, we should definitely follow its holy words.

He also mentioned the Yavetz that contends that the views of Halacha and Kabbalah seldom clash.

From the excitement at the question time which followed, it was clear that the audience thoroughly enjoyed the class.

Rabbi Mendel Kamenetzky, of the Chabad House of Caulfield was also on hand to share his insight on the matter.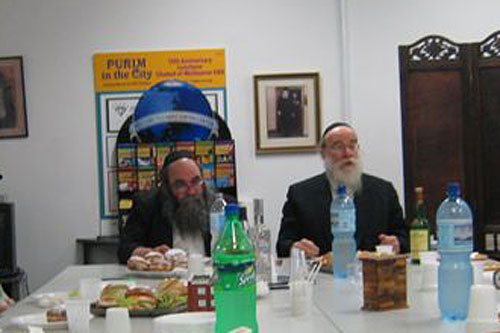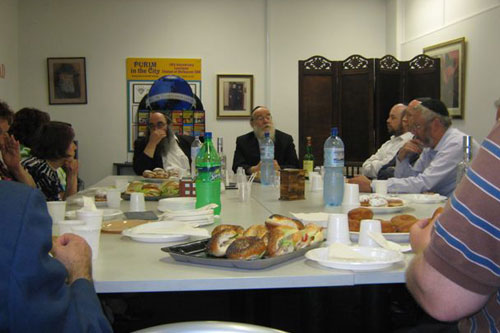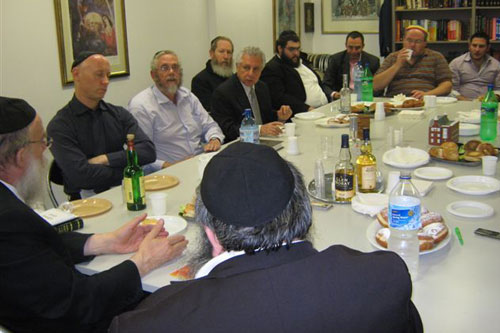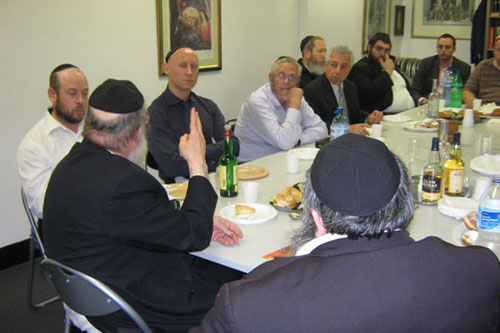 TAKING ACTION ON CLIMATE CHANGE


Australia's Parliamentary Secretary for climate change Mark Dreyfus told a crowd at Chabad Melbourne that "it's a huge problem."

Rabbi Chaim Herzog, Director of Chabad of Melbourne CBD held a luncheon for business people on the relevant topic in today's time and world - "Taking Action On Climate Change."

The speaker was Mark Dreyfus QC MP, who is the Federal Minister for Issacs and also a cabinet secretary as well as Parliamentary secretary for climate change and energy efficiency.

Mr. Dreyfus stressed that taking action today on climate change would leave the world a better place for our children.

"Climate change is a huge problem," he said. "The more people there are the more green gas being released into the air and the carbon emissions lead to climate change."

In November 1996, the Kyoto Protocol Scheme was formed this will end in its present form in 2012. Most of the worlds developed countries signed it including India and China - the U.S. did not, he noted.

"You cannot organize 192 countries at one time so they were broken up into smaller groups. The next Kyoto Protocol World Conference will take place next year in Durban," he said.

Dreyfus then took Q&A's from the participants.

One of his answers were how Australia is the largest exporter of coal in the world and that because we have had a late start in dealing with green house gases we can expect a 2 degree temperature rise and a one metre rise in waters, at the end of 2050.

A scrumptious catered lunch was then served.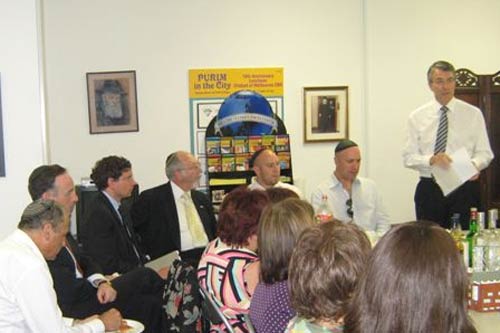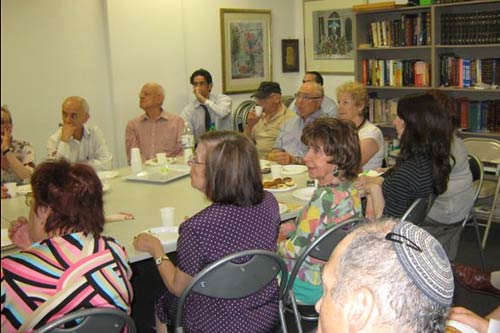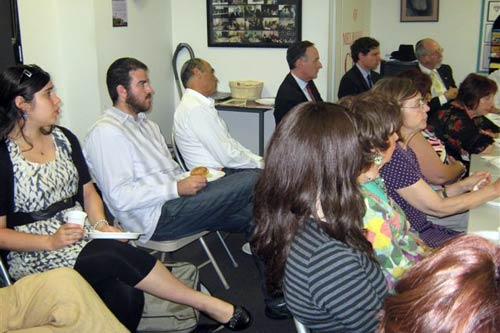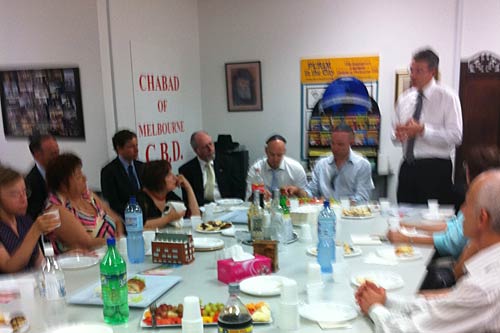 Chanukah Celebration
Victorian State Parliament


The seventh flame of the Chanukah Menorah was kindled at an event in the Victorian State Parliament, in Melbourne, Australia. The Chanukah ceremony, an annual event initiated by Chabad of Melbourne CBD, under the direction of The Shliach of the Chabad House Rabbi Chaim Herzog, was co-hosted for the first time by Rabbi Jacks, representing the Melbourne Hebrew Congregation of Toorak. In attendance were many distinguished guests such as Parliamentary dignitaries, including the newly appointed Premier of Victoria, Ted Bailleu, Judges and Rabbis.

Premier Ted Bailleu addressed the crowd regarding the significance of delivering his first speech at a community function, since his lection as Premier, being during Chanukah for three special reasons. The Premier first acknowledged that Chanukah marked a personal victory for himself, as election results revealing his appointment to Premier were released on Chanukah. He later expounded on this comparison, by stating that Chanukah celebrates not just an ordinary victory, but the defeat of the masses by minority groups, even in the face of tremendous adversity. The Premier thus paralleled his emerging from his position as head of a minority party to head of the Governing party, to the miraculous win of the Maccabees over the multitudes of Greek soldiers. He also emphasized that Chanukah is celebrated as a festival of victory for the Jewish nation, marking an end to religious oppression. The Premier also commented on how the 160 year old Parliament House, a building where resolutions were made to preserve religious freedom, was a suitable location for his Chanukah speech. Lastly, the Premier directed his speech to the many children in attendance, explaining how Chanukah is a festival particularly pertinent to the youth. The Premier joked that nowadays this is especially the case, with children benefiting from 'Chanukah Gelt' and playing with 'Dreidels'.

The large audience also heard words of inspiration regarding the Holiday of Chanukah from Rabbi Jacks. Rabbi Jacks delved into the importance of the role of the Shamash, which seeks to nurture others, yet fails to receive credit. Rabbi Jacks effectively used his speech as a vehicle to show appreciation to the new State Government for the efforts it puts into the community, much of which goes unrecognised.

Rabbi Chaim Herzog also congratulated and blessed the new Government, and thanked all those in the audience for attending. He later lit the Menorah with the honorary Premier, Ted Beilleu, and the Member of Parliament for Caulfield, David Southwick. The crowd was also entertained by Cantor Dovid Rubinfield who sang a reindition of 'Shehechyionu,' celebrating the new beginnings of the Victorian Parliament, and other Chanukah songs, much to the delight of all in attendance.









CHABAD OF MELBOURNE CBD
ANNUAL SUKKAH LUNCHEON
IN THE CITY SQUARE IN MELBOURNE CBD


This years Chabad of Melbourne CBD's Sukkah luncheon was very successful, despite cold temperatures and constant rain it was attended by many people who work in the center of the City as well as those who came from other areas.

The luncheon was addressed by many prominent politicians amongst them were the Opposition Leader Ted Baillieu, The Honorable Lord Mayor of Melbourne Robert Doyle, Mrs. Helen Shardey - Member for Caulfield, Mr. David Southwick - Liberal Candidate for Caulfield and Mr. Michael Lipshutz-Counselor of City of Glen Eira. The introductions were made by the Shliach of Melbourne CBD Rabbi Chaim Herzog who praised Mrs. Helen Shardey for tireless support Of Melbourne Jewry and for attending all of Chabad of Melbourne CBD's events for the last 12 years.

During Chol Hamoed a steady stream of people came through the Sukkah to have lunch and bentch Lulav and Esrog.






"Keeping focus in a clouded world"
Rabbi Gluckowsky Speaks

Chabad of Melbourne CBD hosted Rabbi Mendel Gluckowsky of the Chabad Rabbinical Council of Israel and Chabad Rabbi of Rechovot, Israel, at its daily Businessman's Luncheon, in honor of Gimmel Tammuz.

Rabbi Gluckowsky spoke on the topic of "Keeping our focus in a clouded world"

After being introduced by the Shliach, Rabbi Chaim Herzog, Rabbi Gluckowsky related many stories illustrating the point that many people these days have certain misconceptions of different aspects in life, he explained the reason for these misconceptions as well as a proper way to channel ones outlook in life to help make the world a better place through Torah and Mitzvot.

The talk was followed by the daily Mincha minyan for businessmen.







Rabbi Dr. Jacob Emanuel Schochet
Visits the Chabad of the CBD

Chabad of Melbourne CBD had the privilege of hosting Rabbi Dr. Jacob Emanuel Schochet of Toronto, Canada at its Businessman's Luncheon today the topic was, "The 21st Century: Does Jewish Law Have a Place in the Corporate World". The audience was entranced and provoked by Rabbi Dr. Jacob Emanuel Schochet's handling of the topic, where question time began after the break for Mincha. The Shliach Rabbi Chaim Herzog had to conclude question time after a record hour because the businessman and women had to return to their offices bearing in mind that this was their lunchtime break.



1

Full Video







Rebbe's Shliach in Hevron

Chabad of Melbourne CBD was the venue of " A Lunchtime Encounter with the Rebbe's Shliach in Hevron ".

When Rabbi Chaim Herzog the Shliach of Chabad of Melbourne CBD introduced Rabbi Danny Cohen the Rebbe's Shliach in Chevron, he said we may both be Shluchim of the Rebbe, but my shliches is the easier one at least I am not surrounded by hundreds of thousands of hostile Arabs.

Rabbi Cohen who lives in downtown Hevron with his wife and six children came to Melbourne to share the thrills and chills of living on the front lines of Jewish history - past, present and future.

Chevron: The Biblical city of the founders of the Jewish nation is currently the home to hundreds of Jewish residents, a thousand Jewish soldiers and hundreds of thousands of hostile Arabs.

A large crowd came to show their support of what Rabbi Cohen is doing there, he encourages the soldiers to have faith, tour groups are invited for Shabbosim, young students are enlightened as to where the beginnings and endings of their forefathers took place.

The lecture was followed by Lunch and Mincha.






Moshiach: Debunking Some of the Miconceptions and Clarifying Conceptions

The Chabad of Melbourne CBD were very honoured to have Rabbi Avraham Glick the acting Principal of Yeshivah College as their speaker this week at one of the Lunch and Learn sessions.

The topic was Moshiach: Debunking Some of the Misconceptions and Clarifying Conceptions. This session had a standing room only filled audience as many people find the subject quite confusing. Rabbi Glick said that many different contradicting facts about Moshiach lead to confusion. He told the audience that he would use Rambam's Perspective for his talk, which are laws (Halahah) pertaining to the coming of Moshiach. People are under the misconception that there will be lots of changes in our every day lives, Rambam saids that nothing will change with one exception the Jewish People will be allowed to practice their religion as they please no one will rule over us..

What about the Prophesies-- Rambam said there will be Peace and Harmony in the world, no more wars, no hatred, no jealousy. The Beis Hamigdash - The Holy Temple Rambam saids that the Moshiach himself will build it. Rambam saids it will be a natural change nothing will be extreme. The crowd seemed very content that the coming of Moshiach would not bring extreme changes to their lives and were able to partake in a delicious lunch which was followed by question time. The Shliach Rabbi Chaim Herzog thanked Rabbi Glick for his time and crowd pleasing talk and continued taking questions from the floor since people were very interested in what Rabbi Glick had to say.






Purim At The Shul
Chabad Jewish Centre

The Shule Chabad Jewish Centre a division of Chabad of Melbourne CBD held their Purim Function in Caulfield this year a nice size crowd enjoyed the reading of the Megillah complete with the noise of tamborines to obliterate the hearing of Hamans name.And Featuring Steve Bedwell Comedian ,TV Host, Producer & Author

Rabbi Chaim Herzog the Shliach gave a speech on the minhagim of Purim and the order of reading the Megillah.

A delicious catered seudah and live music and dancing was enjoyed by all who attended.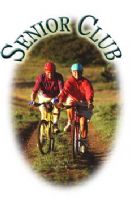 Jewish Seniors Club
Meets Every Tuesday 11:00am – 12:00pm




Join us once a week for fun activities, stimulating discussions and a chance to meet other seniors just like you.
* Speakers on topics from current Jewish events to taxes and medical issues.
* A chance to socialize and enjoy the company of each other.
* A light lunch is served


For More information call: 9525-9929
$5/ per program





Chanukah at Parliament House

The Chanukah Menorah was lit in the Victorian Parliament House by the Shliach of Chabad of Melbourne CBD, in attendance were the Deputy Premier of Victoria Rob Hull and leader of the Opposition Ted Baillieu, as well as other ministers and members of Parliament and leaders of the Melbourne Jewish Community.

The celebration started with the speech by the master of ceremonies Rabbi Meir Shlomo Kluwgant explaining the significance of the Pronouncement of the Miracles taking place in Parliament demonstrating the freedom of religion prevailing in Australia in con- trast to the suffering of the Jews throughout the generations while residing in other countries. Rabbi Kluwgant then invited the head Shliach of the Chabad of Melbourne CBD, Rabbi Chaim Herzog to speak. Rabbi Herzog at length explained the evovement of the festival of Chanukah. Rabbi Herzog explained that this festival teaches us of the need to ensure that the light overshadows the darkness especially when the deeds of the terrorists may their memory be erased make the darkness so plain to see.

He then invited the Deputy Premier of Victoria to address the gathering, in his speech he praised the the work of Rabbi Herzog and his assistants, who aid him in his work on behalf of Chabad, encouraging Melbourne Jewry and by that encouraging the entire population of Victoria. He also told the gathering that Jews resided in Victoria even before Australia became a nation and that the first synogogue in Victoria was situated in the centre of town not far from where they were now gathered, in Parliament House. It was built by Jews who were already then leaders in Australia.

The leader of the Opposition Ted Baillieu was then invited to speak, he told the gathering that in relation to Parliament House, this house demonstrates that freedom and democracy arrived here 160 years ago, which like Chanukah demonstrates the victory of light over darkness, therefore it's appropriate that it be celebrated in this building, Mr. Baillieu spoke of his trip to Israel, where he visited the Yad Vashem Holocaust Memorial Centre, in which the darkness and suffering which the Jews endured was so obviously noted, therefore the festival of Chanukah will bring light on the nations to ensure no repetition of such events could occur. Finally he commended the work of Rabbi Herzog in promoting the festival of Chanukah.

The main speaker for the night, Rabbi Yossel Gutnick was then invited to the podium to address the gathering, he spoke of what the Rebbe told the then Israel UN Ambassador, now Prime Minister, Benyamin Nethanyahu. The Rebbe told Mr. Nethanyahu that the hall where he was working in the UN, was full of darkness and he should light a small candle to nullify the darkness on Chanukah the small candles nullify the darkness in the world. Rabbi Gutnick also thanked Rabbi Herzog the head Shliach of the highly successful Chabad of Melbourne CBD and master organiser of this evenings event.

They then lit the Chanukiah and Chazan Shimon Walles entertained the guests with songs. The evening concluded with a cocktail party and music by the Neganim Group.





Simchas Beis Hashoeiva

and

The Daily Succos Party

Chabad of Melbourne CBD hosted a range of Succos events with leading dignitaries and government officials. Tourist from around the world, local business men and students of one of Melbourne's largest day schools came to partake in the festivities. The treasurer of Victoria Mr John Lenders along with Federal Government MP Mark Drefus addressed the crowd. They spoke about spreading the holiday message especially in such public and prominent places.





Rabbi Dr. Abraham J. Twerski

Audio Visual Lecture

The Shul – a Chabad Jewish Centre located in the center of Caulfield hosted an Audio Visual Lecture with Rabbi Dr. Abraham J. Twerski.

A crowd of over 100 people were greeted by the The Shul's Shliach Rabbi Chaim Herzog who enlightened them about the Centre's services and activities That have been ongoing for the last 3 ½ years.

Rabbi Dr. Twerski was introduced by Rabbi Yisroel Rosenfeld, Dean of the Yeshivah Schools of Pittsburgh, Pa. He stated that Rabbi Dr. Twerski received his medical degree from Marquette University. Dr. Twerski is the founder and medical director emeritus of Gateway Rehabilitation Center, a drug and alcohol treatment system in Pennsylvania, cited Nationally as one of the best drug and alcohol treatment centers by Forbes magazine. A frequent lecturer on a broad range of topics, including stress, self-esteem, spirituality as well as chemical dependency, Dr. Twerski has also written over 60 books and articles.

Tonight's topic was, " Together We Can Fill The World With Light." Praying for good health, unity and peace. Rabbi Dr. Twerski said by doing Mitzvohs one is being rewarded accordingly. He stated the worst violation of mitzvoth a person could do is Idolatry the worshipping of other G-ds. He said that it is possible to be lax in the observance of one or more mitzvoth, but if person is lax in Unity, loving another person as you would yourself, that could be their undoing. A clal – an all encompassing rule, every mitzvah of the Torah relates to loving a fellow Jew.

As we approach Rosh Hashana and Yom Kippur – we must love another as yourself – must not hate or be envious, Must care for one another and give each other the benefit of the doubt.

He told a story about 2 good friends who went to attend the funeral of another. One went to buy a flower pot before going to the cemetery, the other asked, "how can you do something so inappropriate?" The first said that the person had died of a contagious disease and I didn't want the authorities to burn his teffilin so I bought the flower pot. I told them if they gave me the teffilin I would dispose of them. The only way to dispose of teffilin is to bury them, and they have to Be buried in a ceramic case. I picked up the flower pot in order to bury my friend together with his tefflin. He said that after hearing this story he would never be critical of another person without giving him the benefit of the doubt. The message of Unity is that you cannot experience full love without Unity.

Rabbi Herzog thanked everyone for coming to the lecture at The Shul which is a division of Chabad of Melbourne CBD.

He announced that Rosh Hashana Services would be held on both nights and days of the holiday and wished everyone a good year.





Lunch 'n Learn

Head Shliach of Bangkok Visits Chabad of CBD

Chabad of Melbourne CBD were honored to have Rabbi Yosef Chaim Kantor, Chief Rabbi of Thailand as their guest Speaker today for their Businessmen Luncheon.

Rabbi Chaim Herzog, the Shliach of Chabad of Melbourne CBD welcomed Rabbi Kantor and said that he was sent to Thailand by the Lubavitcher Rebbe, Rabbi Menachem Mendel Schneerson OBM in May 1993 and now has 9 other Emissaries helping him in his holy and inspiring work.

Rabbi Kantor told stories about his shlichus there. He said that being a schliach is not a 9 to 5p.m. position. A Shliach must have unconditional love for another Jew (Achavas Yisroel) and be available to the people all waking hours. The audience, some who were members of the local religious Jewish community who had grown up with the Rabbi, who was born and raised in Melbourne, Australia were entranced by the stories that he told, so much so that after the daily Mincha Service they returned for more.





Lunch 'n Learn

Rabbi Shmuel Kaplan

Chabad of Melbourne CBD was honored to have Rabbi Shmuel Kaplan address their

Businessman's Luncheon this week.

The Shliach of the Chabad House, Rabbi Chaim Herzog introduced Rabbi Kaplan of Baltimore, Maryland. He said that, "Rabbi Shmuel Kaplan is no stranger to Melbourne, having attended the Rabbinical College of Australia and New Zealand in the early 1970's". Rabbi Kaplan is now the Director of Chabad Lubavitch Maryland region and has established 20 Chabad Centers and the Lubavitch Yeshivah of Baltimore. He sits on the World Board of Chabad. Together with his Rebbetzin, he is the Rabbi of the Shul in Baltimore. He features on weekly radio Programs and is the host of an award winning cable TV show – Diane, Mike and the Rabbi.

Rabbi Kaplan's topic today is "G-d But I Can't See You!"

Rabbi Kaplan started his talk by saying that sight is very different to hearing. With hearing unless the volume of an object is turned on loudly you cannot hear it. Hearing is not tangible. Sight on the other hand is tangible because there is the certainty of actually seeing the object or scene.

A wise man sees what is going on but has the intellect (mind) to see and comprehend what is taking place as well. Example: Metal is an inanimate object – such as a car, a person can see the car but must to told that it has a motor and can move. (Sight and Mind)

The power of History – Make a miracle for me (split the sea). If you have to continuously see the miracles than you don't believe in Him. The History of the Jewish people continuing to survive is a miracle in itself.

The Rebbe and New Technology- Television-Radio-Computers- the Internet, etc. The ultra- Chassidim in Israel believe that these things are an abomination. The Lubavitcher Rebbe saw these things as a world of opportunity - to use these things to educate Jews to become Observant Jews – his vision was to make this modern day technology to be used to see G-d. Wise people see G-d.

The Shliach Rabbi Herzog thanked Rabbi Kaplan for his inspiring and thought provoking words and invited the sizeable audience to partake of a beautiful catered luncheon.






Lunch 'n Learn

Rabbi Avraham Arieh Trugman

Chabad of Melbourne CBD hosted a Business Luncheon at the Chabad House this Wednesday.

The speaker Rabbi Avraham Arieh Trugman was introduced by Chabad CBD's shliach Rabbi Chaim Herzog. He said that Rabbi Trugman and his family had been involved in Jewish education for 30 years.

In 1988 Rabbi Trugman took the position of Regional Director of NCSY in Denver, Colorado where he created a new region. The Trugman family were devoted students of Rabbi Shlomo Carlbach (OBM) and have incorporated his music, teaching, and spirit into the exciting programs they have been running for students and the general community in the USA and Israel for the last 30 years.

Rabbi Trugmans topic was "The Role of Business and Money in Jewish Life". He relayed many stories about bringing the physical and spiritual worlds together for the good of man. One story was of a rich man who had much gold and silver decorating his home and particularly his Shabbos table. The man had a habit of bringing home people who did not enjoy the level of comfort that he had and also people who were poor. These people felt very uncomfortable entering his home because of his riches, but he and his family were extremely warm and kind to them and he told the people the reason for all this silver on the table is for your enjoyment so please eat and drink and partake of my Shabbos table, because it is really yours.

Another story was of two men going to a Rabbi and telling him that a particular parcel of land belonged to them.

The Rabbi lay down on the ground putting his ear to the soil and stood up and said that the men belonged to the land not the other way around.

There was an intermission for Mincha and because there were two Aveilim there had to be two Minyonim but the crowd of professional and business people was more than large enough to accommodate. After mincha Rabbi Trugman continued with his very enjoyable address

Unxpected Visitor
Sam Lipski of the Pratt Foundation




PURIM in the CBD 2009

The largest Purim celebration in Melbourne took place yesterday At Chabad CBD, with hundreds of business men and women in Attendance. The Mayor and Government Politicians joined in the Celebration.

The event began with a mass mivtzah tefillin by the Tmimim of Machon Smicha, afterwards Shliach Rabbi Chaim Herzog officially Opened the celebration with inyonei d'yoma, stressing that the Megillah is timely for all generations including ours and we must Stand proud in our Yiddishkeit as Mordechai and Esther did in their Time.

The multi-cultural Minister assisting the Prime Minister the Honourable James Merlino representing the Prime Minister Kevin Rudd told the Assembled that the Victorian Government is proud to host this Purim Party, and announced that a new budget allowance for all religions inculuding Jewish was just passed. He commented on the shofar blowing at the Memorial For the bushfire victims had made a great impression on all.

The Honourable Lord Mayor of Melbourne Robert Doyle thanked Rabbi Herzog for Organizing the Holiday events, throughout the year, Purim at the Melbourne Town Hall, Succos in the Melbourne City Square, and Chanukah at Parliament House,etc. And hopes that he will be invited to future celebrations. He amused the audience With a few Jewish jokes.

The megillah was then read and the proceedings were concluded with a catered Buffet seudah and live music








Chabad of Melbourne's Central Business District
Menorah Lighting and Cocktail Party at
Victoria's Parliament House Australia

The Chabad House of Melbourne's Central Business District directed by Rabbi Chaim Herzog held its annual Menorah Lighting and Cocktail Party at the Victorian State Parliament House on the second night of Chanukah. Victoria's Premier John Brumby and the Opposition Leader Ted Baillieu were in attendance as well as many other politicians, community leaders and members of the community.

The master of ceremonies Rabbi Meir Shlomo Kluwgant opened the evening with inspiring words on how the fact that we are able to light the Chanukah Menorah in Parliament proves how the Government supports and helps Jews to keep their traditions and celebrate their religion. Rabbi Herzog then addressed the audience on the importance of lighting up the darkness – even after the tragedy of Mumbai – we must now continue to light up the world even more so – that not one place in this world shall remain dark with hate and intolerance.

Premier Brumby spoke on the State of Victoria's tolerance and welcoming of all peoples in the spirit of multiculturalism. Premier Brumby expressed his happiness at joining in the Chanukah celebrations as a demonstration of how Australia, and Victoria in particular, value their Jewish citizens and their Jewish culture and their right to freedom.

Opposition Leader Ted Baillieu spoke about the importance of the festival of Chanukah – how it has been celebrated for almost 2,000 years – and how the Victorian Parliament respects and celebrates all cultures and their ancient traditions.

Rabbi Chaim Tzvi Groner of the Yeshivah Centre then spoke about how Chanukah celebrates Unity – he addressed the Premier and State Opposition Leader who are unified in their support of Victorian Jewry. Rabbi Groner also explained the Seven Noachide Laws at length to the participants.

The Menorah was then lit by Rabbi Herzog and Chazzan Yechezkel Braun sang Haneros Halalu and Maoz Tzur. Many Jews from Melbourne's city-centre and many professionals and businesspeople participated in this annual event which was followed by a Cocktail party.







Sukkah in the City Sqaure

Thursday the first day of Chol Hamoed in the Diaspora, Chabad of Melbourne Central Business District directed by Shliach Rabbi Chaim Herzog held a luncheon and lecture in their large Sukkah in City Square. Many business people and professionals who work in the area used this opportunity to 'bentch' Lulav and Etrog in the morning and various schools including 'King David School' (a Progressive school) visited with their classes.

The highlight of the Sukkah exhibition which lasts all Chol Hamoed, was the luncheon which was attended by Melbourne's Lord Mayor, the Deputy Lord Mayor and Rabbi Levi Mochkin, Rabbi Herzog thanked the Lord Mayor and the City of Melbourne for their continuous support for the past four years that the Sukkah exhibition has been held and asked the Lord Mayor to speak.

The Lord Mayor spoke at length about how Melbourne is a multicultural city that is made up of people who speak over 200 different languages and every religion. The Lord Mayor spoke of how the Sukkah represents unity - where everyone is welcome to live in harmony. He spoke of how lucky we are to live in Melbourne, a city where people of all denominations also live with tolerance. Afterward, Rabbi Herzog invited the Deputy Lord Mayor to speak. The Deputy spoke of how he appreciates the merit he has to help Rabbi Herzog to open this Sukkah which demonstrates that everyone can coexist and work together for greater good. He also spoke of how he is proud to help members of the Jewish community by giving them more opportunities to fulfill the Mitzvah Sukkah while at work.

Rabbi Levi Mochkin then addressed the participants explaining the Chassidic messages behind Sukkot according to the Rebbe's teachings. Rabbi Mochkin also pointed out that this Sukkah in Melbourne's Central Business District is one of thousand of Sukkot that are open to all over all the world. After these speeches and Divrei Torah, the participants were invited to wash and sit down to fully catered luncheon in the Sukkah.






Corporate Fraud in the Eyes of Torah

Law Lecture at Chabad of Melbourne's Central Business District Today Chabad of Melbourne's Central Business District, under shliach Rabbi Chaim Herzog, hosted a lecture for Jewish lawyers and professionals on the topic of "Corporate Fraud in the Eyes of Torah". The first guest-speaker Mr. Ian (Yisroel) Waller, a prominent barrister and lawyer, spoke of how Australian law defines corporate law and its implications. Second guest-speaker Rabbi Dr. Shimon Cowen spoke of how Jewish law defines corporate fraud and its implications for Jewish businesspeople. The lecture featured a break in which a minyan for Mincha was held (as it is each week) and the lecture continued with a 'Question & Answer" session. This popular and fascinating lecture was attended by many of Melbourne's prominent law professionals, businesspeople and other Jews local to the area.


Inspiration and Divrei Torah at Chabad of Melbourne CBD


Chabad of Melbourne CBD holds a Mincha minyan daily at their premises in Melbourne's Central Business District. The next day on Tuesday the Admor M'Stropkov (Stropkover Rebbe) farbrenged with participants about various Chidushei Torah that the Alter Rebbe has taught. Both events were well attended and enjoyed by the various professionals and businesspeople who work in the city and appreciate any chance to 'chap' a mincha and a shiur.



Rabbi Leibel Groner lectures at Chabad of Melbourne CBD


Rabbi Laibel Groner, Secretary of the Rebbe, lectured at Chabad of Melbourne CBD, the Chabad of Melbourne's inner city district, directed by Rabbi Chaim Herzog. At the lunchtime lecture, Rabbi Herzog introduced Rabbi Groner who worked closely with the Rebbe for forty years and who could share thousands of ideas and teachings learnt from such close contact with the Rebbe. Rabbi Groner did not disappoint his captive audience. Rabbi Groner recounted countless stories demonstrating how the Rebbe would do his utmost in every situation that he faced, to help each Jew - even Jews who had never heard of the Rebbe or had no known connection. Rabbi Groner recounted stories of how the Rebbe would ask of others to help their fellow Jews materially or spiritually. Rabbi Groner told intriguing stories of how the Rebbe took great interest in helping non-Jews who came to him for assistance and guidance. Rabbi Groner's talk concluded with him telling his captivated audience about the Rebbe's daily schedule and day-to-day life, how his entire being was for the greater good and the masses of his Chassidim and world Jewry. Tens of participants were inspired by Rabbi Groner's lecture and enjoyed the catered lunch served.



Unexpected Visitor Visits Chabad of Melbourne CBD



Rabbi Yitzchak Yehuda Yaroslavsky the Moro Diasro and the Mazir Bais Din of Chabad Rabbis of Israel visited Chabad of Melbourne CBD where Rabbi Chaim Herzog is the shliach, the Rabbi davened Mincha and Farbrenged with a group of business people.
-->

Gimmel Tammuz in Melbourne's
Central Business District, Australia
Rabbie Yosef Minkowitz, Principal of Beth Rivkah Montreal, who was Melbourne's guest speaker for Gimmel Tammuz spoke today before businesspeople and professionals at the Chabad of Melbourne CBD directed by Shliach Rabbi Chaim Herzog. Rabbi Minkowitz highlighted how the Rebbe's visions and words about what would occur in Eretz Yisroel, always came into effect. The Rebbe announced the good - that no one should fear the outcome of the Six-Day War and indeed there was victory. The Rebbe also forewarned about the danger of considering (and even more so the actual) giving away land to broker 'peace deals' and indeed we have unfortunately witnessed the tragedies suffered as a result of not heeding the Rebbe's words. Rabbi Minkowitz also spoke about the Rebbe's stance on 'prisoner exchanges and release'. After the lecture, a minyan for Mincha was held. Shortly after the organizers and participants were informed of the passing of the Head Shliach of Melbourne Rabbi Yitzchok Dovid Groner A"H and the event was dedicated for his Aliyas Neshomoh.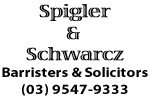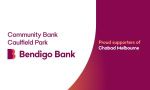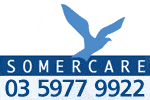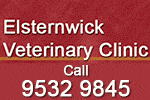 1300 360 644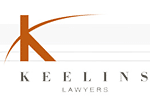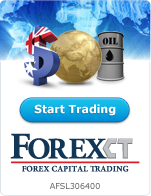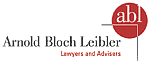 03 9229 9999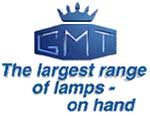 03 9819 1777



Walkaround Pty Ltd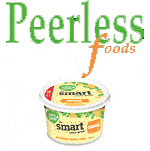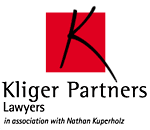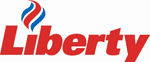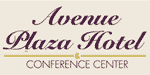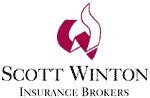 03 8598-9144