CHABAD OF MELBOURNE CBD
wish to invite you to

MINCHA IN THE CITY
AT THE CHABAD HOUSE

Level 3,
343 Little Collins Street
(cnr Elizabeth St)
Melbourne

Monday through Thursday
at 1.15pm

Recommencing on
4th April 2022

Ph: 9525 9929
www.chabad.org.au



KOSHER FOOD
For Shabbat full Shabbat package delivered to your hotel in Melbourne CBD contact chaim@chabad.org.au

Daily Shuir
@ 1.15pm
Level 3 - 343
Lt Collins St
Melbourne
Lunch Served

Advertising space available
Advertising space will be available if you are interested please contact us at chaim@chabad.org.au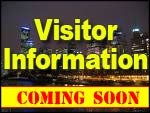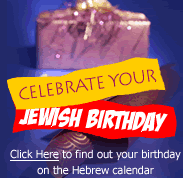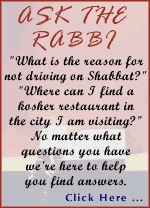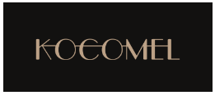 Chanukah 5765 in Federation Square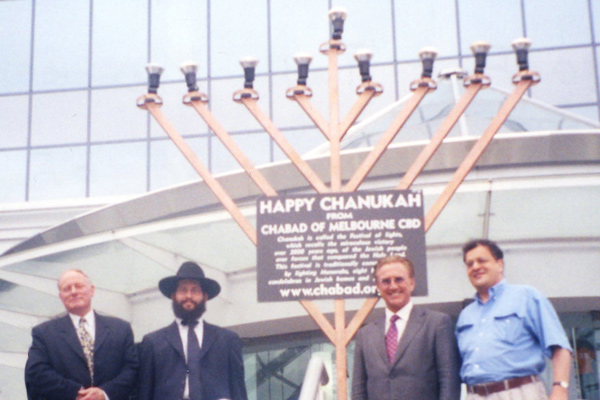 Harvey Bruce LLB, Rabbi Chaim Herzog, Robert Michelson and Dr. Samuel Higgins
in front of the Chabad of Melbourne CBD Menorah at 1 Queens Road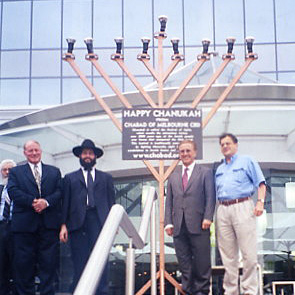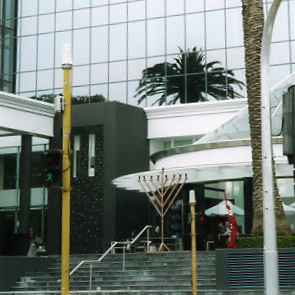 10 Foot Tall Menorah in front of 1 Queens Road, Melbourne;
One of Melbourne's tallest glass buildings on one of Melbourne's busiest roads.
A large crowd showed up to attend the City of Melbourne s Chanukah In the City celebration at Federation Square, in the centre of Melbourne s downtown Central Business District. Thousands of people regularly pass through Federation Square which is situated directly across from the landmark Flinders Street Station, so the large turn out of 1,000 or so for the event only added to its significance. The crowd was addressed by Rabbi Chaim Dov Ber Herzog of Chabad of Melbourne CBD, who spoke about the significance of Chanukah and the reason for its celebration. Onstage entertainment included two live bands and food was provided by one of the City s well known and newest Kosher Restaurants.
The large 20 foot menorah was lit by the Lord Mayor of Melbourne, Mr John So together with Rabbi Herzog who recited the blessings, with other politicians looking on. A feature of this event was the presence of an enormous screen situated in Federation Square, which can be seen through much of the busy downtown business district. The event was carried live on the screen and culminated with the broadcast of JEM s Virtual Chanukah presentation.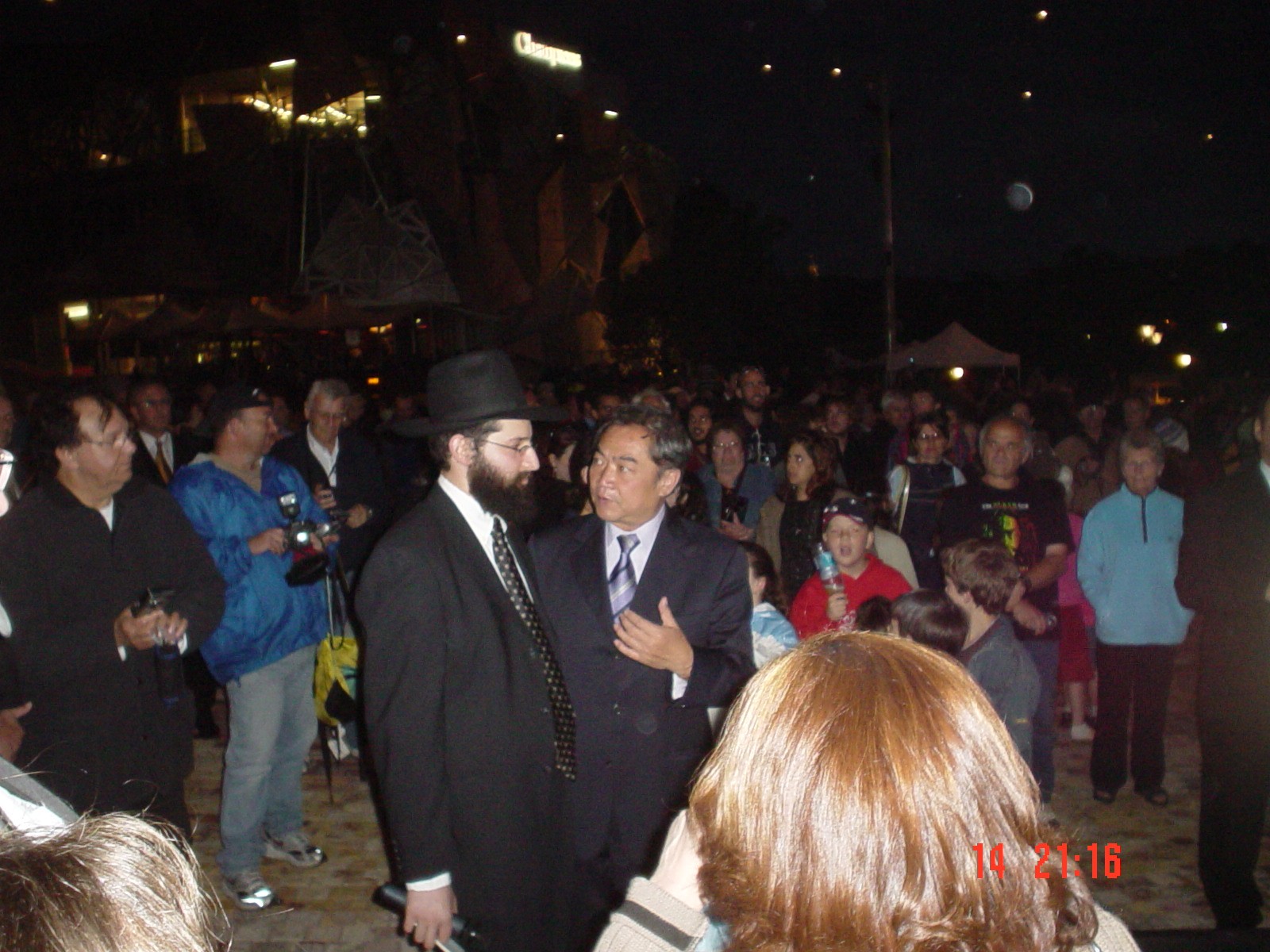 Both pictures are of Rabbi Chaim Herzog and Lord Mayor Mr John So at Federation Square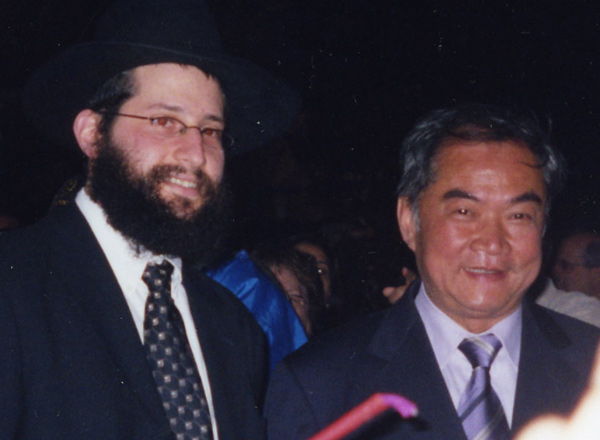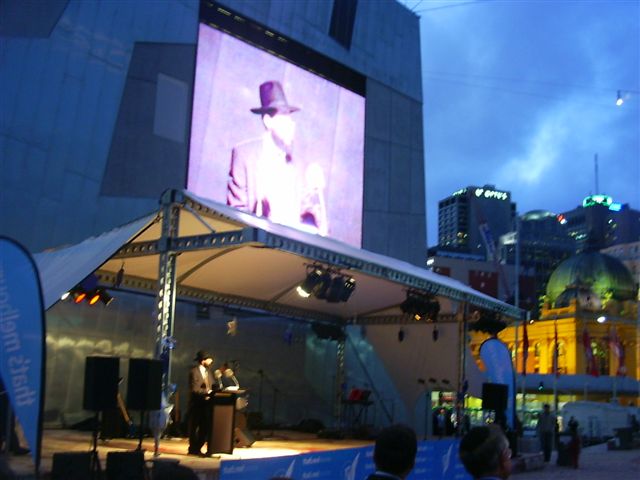 Both pictures are of Rabbi Chaim Herzog speaking at Federation Square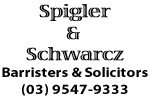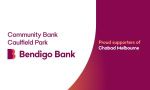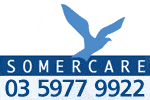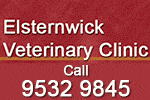 1300 360 644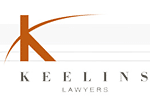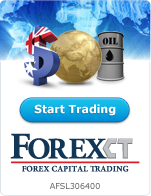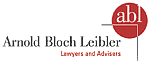 03 9229 9999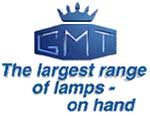 03 9819 1777



Walkaround Pty Ltd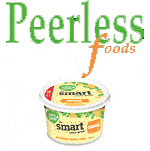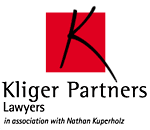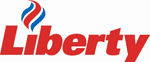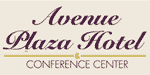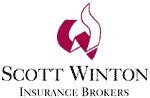 03 8598-9144