CHABAD OF MELBOURNE CBD
wish to invite you to

MINCHA IN THE CITY
AT THE CHABAD HOUSE

Level 3,
343 Little Collins Street
(cnr Elizabeth St)
Melbourne

Monday through Thursday
at 1.15pm

Recommencing on
4th April 2022

Ph: 9525 9929
www.chabad.org.au



KOSHER FOOD
For Shabbat full Shabbat package delivered to your hotel in Melbourne CBD contact chaim@chabad.org.au

Daily Shuir
@ 1.15pm
Level 3 - 343
Lt Collins St
Melbourne
Lunch Served

Advertising space available
Advertising space will be available if you are interested please contact us at chaim@chabad.org.au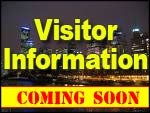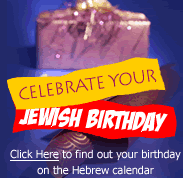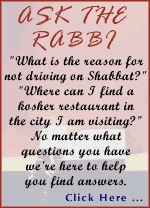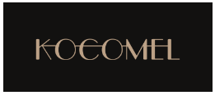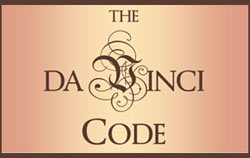 The Shliach, Rabbi Chaim Herzog, hosted the world renowned scholar Rabbi Michael Skobac.

Rabbi Skobac is currently the Education Director of Jews for Judaism in Toronto, Canada. Rabbi Skobac is recognized worldwide as an expert in the differences between Judaism and Christianity. He has lectured extensively on this topic in the United States, Canada, Israel, India, the former Soviet Union, Australia and South Africa. He has taught numerous courses on Jewish–Christian polemics, has appeared on many radio and television programs, and in addition to being a columnist for the Jewish Press has written for numerous Jewish publications on the missionary issue

On this occasion he spoke about Dan Brown's book "The DaVinci Code" – A Jewish perspective. The crowd was enthralled by Rabbi Skobac's lecture which took place on Gimmel Tammuz.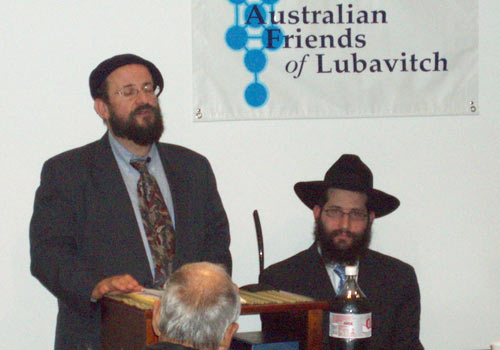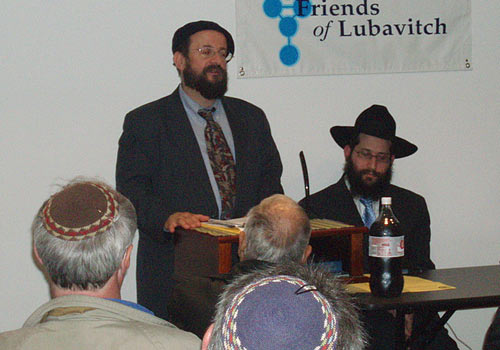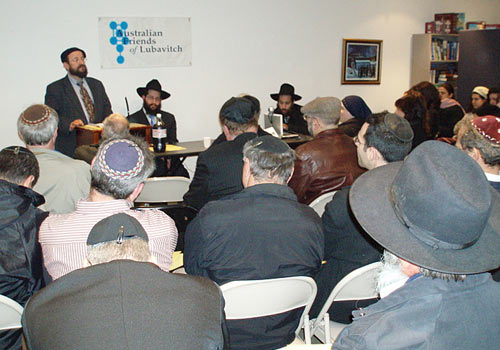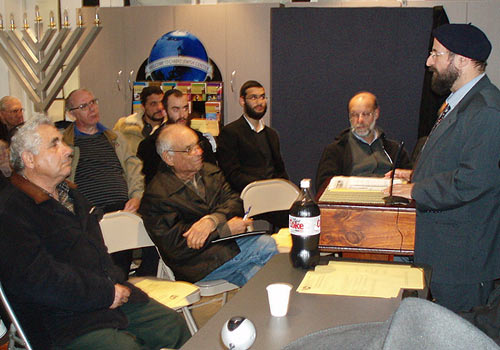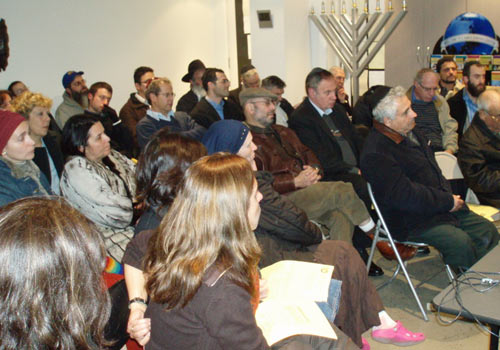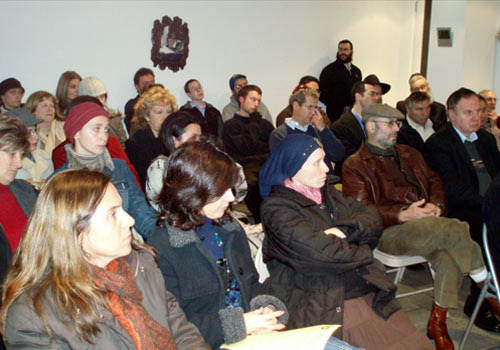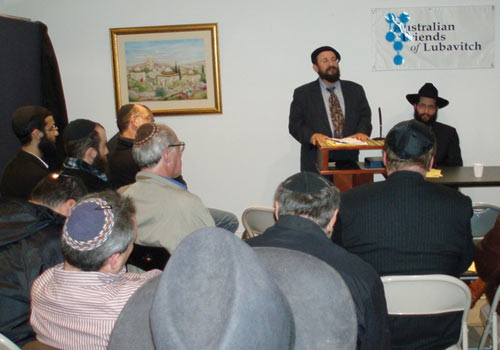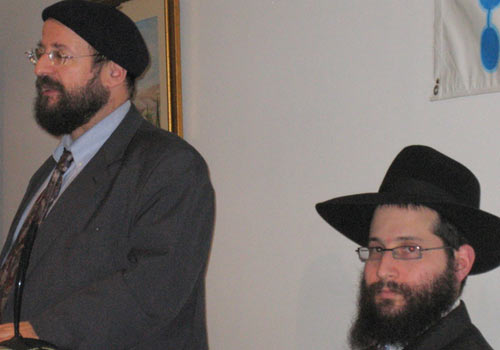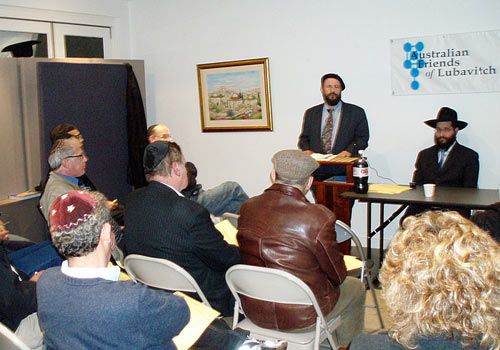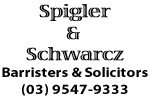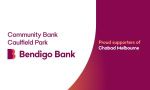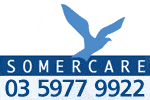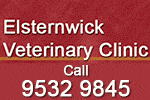 1300 360 644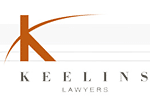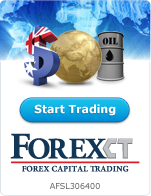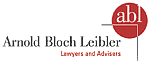 03 9229 9999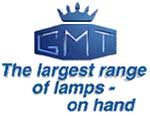 03 9819 1777



Walkaround Pty Ltd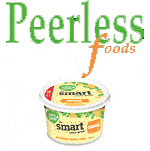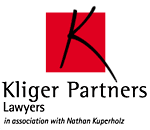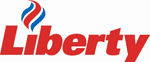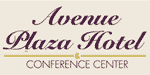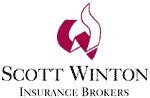 03 8598-9144